Katherine Zuccaro-D'Angelo, LMHC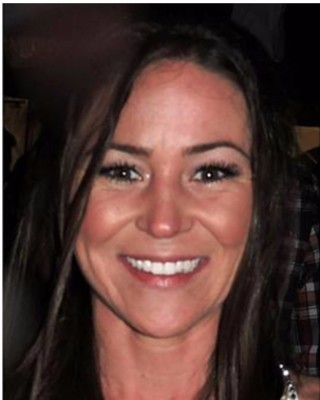 Katherine Zuccaro-D'Angelo is a Licensed Mental Health Counselor who is a Founder, Director and Psychotherapist at LICG.

EDUCATION
Columbia University: Master of Arts in Mental Health Counseling
Columbia University: Master of Education in Psychological Counseling
New York University: Post-Master Advanced Certification in Addiction
Adelphi University: Bachelor in Psychology

TRAINING AND EXPERIENCE
In addition to private practice, Katherine has worked in a variety of settings including nonprofit mental health agencies, university counseling centers, and in youth program settings. Katherine has taught Adolescent Psychology at the college undergraduate level and has conducted research on trauma. Katherine has extensive experience providing vocational/career services as well.

Katherine has also worked for an interdisciplinary mobile crisis team focusing on individuals with severe and persistent mental illness, where she was responsible for assessment, crisis intervention/triage, as well as treatment planning and coordination of care between providers. Furthermore, Katherine has experience working with court-mandated clients and forensic populations.

LICENSURE
Katherine is licensed in New York State as a Mental Health Counselor, LMHC. She is also an active member of the American Counseling Association.


SPECIALIZATIONS
Adult Psychotherapy
Adolescent Psychotherapy
Stress Management
Phase of Life/Adjusting to Life Transitions
Crisis Intervention/Assessment
Conflict Resolution
Multicultural Counseling/Culture Issues
Grief Counseling
Substance Abuse Counseling
Interpersonal/Relationship Issues/Domestic Violence
Coping with Physical/Chronic Illness
Trauma-Informed Therapy
Women's Issues/Empowerment
Mental Health
Anxiety
Depression
Career Satisfaction
Job Coaching/Resume Writing Services
Short Term Counseling
We like to view therapy as an unbiased alliance between two people; a co-creation. Therapy is a time for the client to talk about concerns, issues, feelings, fears, and wishes. Therapy should be a forum where the client can speak their mind without feeling judged or shameful. Therapy is beneficial in that it allows one to speak about intimate and often painful life experiences, recieve guidance, and gain insight into their thought processes/behavior patterns. Different treatment modalities are used for different clients depending on their presenting concerns. Treatment is tailored to the individual/circumstance. Therapy is reflective and helps individuals gain self-awareness, develop healthy coping skills, learn how to manage stressors, and balance life roles more effectively. The ultimate goal of therapy is to allow individuals to overcome barriers, reach their goals and live a productive, meaningful and happy life.